Resolved: Microsoft Office has detected a problem with your Information Rights Management configuration.
About a week ago one of our client computers started facing issues regarding the ability to access the Information Rights Management IRM server. We use Windows Azure's IRM service (Azure Rights Management) so there are a few things you need to do to set that properly on Office 2010. Office 2013 on the other hand is properly set up out of the box.

It turns out the problem actually had to do with our TMG server doing HTTPS inspection. For some reason lately a lot of sites are failing validations. I suspect it has to do something with the recent SSL attacks and forward privacy protection. So perhaps having TMG in the middle doing its thing makes an SSL validation fail for certain delicate systems like IRM. I had the same issue with our site hosted. We use the latest crypto settings for NginX recommended by CloudFlare after the SSL attacks and we were having issues.
As suspected, in this case the issue was TMG serving as an intermediate SSL server causing issues. To resolve this we configured *.aadrm.com (the official Azure Active Directory Rights Management) domain to become a destination bypass of https validation. This resolved our issues and resulted in the following screen showing up instead: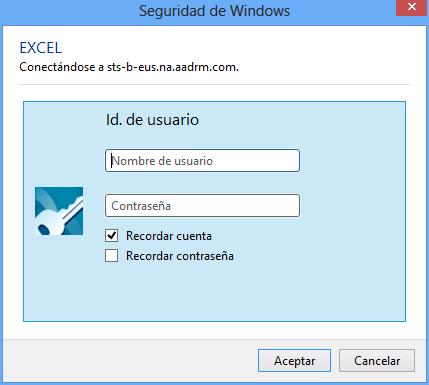 ---
Now, some of you might just be getting started and need to configure your computer to access the Azure Digital Rights Management servers in order to use IRM on your workstation. To do so simply follow this steps:
Download and install the Microsoft Rights Management sharing application:
Once you have downloaded and installed the RMS sharing application you should be good to go. You'll be asked to provide your Office 365 credentials in order to validate your subscription. Once that is done you are done!